Hit the ground running with our exclusive brand package:
Is your brand looking as good as it should?
Are you launching a start-up and want to stand out?
Need a quick turnaround?
We are very excited to see so many independent businesses thrive, and to celebrate, we have a brand new offer: [5kGO]! Get noticed or kick-off your new venture in style with our full brand package, offer includes*:
Discovery session
Logo and design style
Microsite with content management system
Business cards x 500
Letterheads x 500
Leaflets x 500
Social media assets
Copywriting (if required)
*This list is not exhaustive of what we offer. We can work around you to tailor your needs, so please see below a list of examples of other deliverables we'd be able to provide you with, should one or more on the list above not be suitable for your business:
Posters
Vehicle graphics
Stickers
Email signatures
Presentation templates
Want some of that Silverback® magic on a limited budget? This is the package for you – we'll make sure you have everything you need to get started, and all for £5,000!
PLEASE NOTE: Due to popular demand, we can only offer limited numbers of this offer per month – so get in quick.
To find out more: call 01483 336 336, email us here or keep reading below…
"This package deal was exactly what I needed to get me started. I had a small budget but didn't want to settle for substandard design. They sat me down, listened and asked some great questions. From this they created a unique identity and turnkey solution to get me started that I love! I was involved the whole way through the process which seemed so simple. Thanks for everything Silverback®!"
Liza Watson
Angelic Girl Friday, [5kGO] Customer
Discovery session
We will kick-off the project with a discovery session, this typically explores a top-level audit and a conversation to totally understand you and your brand's aspirations. This session is crucial for us to make sure that whatever we design from that point on is on-brand and targeting the right audience.
Having a well-defined strategy and achievable goals is key – this is one of our main areas of expertise. We will take time to understand you and your brand, identify your target market and unlock the potential to set you up for the next chapter.
Logo and design style
In a visual and competitive world, you have to stand out and be consistent! Image is everything and you have to get it right. We create powerful, intelligent design which means we will make you not only look professional, but engage with your audience on a deeper level.
We will create a visual identity which can be implemented across all medias. Initially we will present 2-3 options for your feedback, the offer also includes two rounds of amends to make sure you are more than happy with the end result.
Microsite with content management system
A web presence is a vital for every business. For some it's their 'shop front', but for most it's an essential tool for engaging with potential customers and looking credible. We have developed a slick one page microsite that has all the key elements a small business needs to get started.
The microsite includes the following content areas: banner carousel, about section, service list, image gallery, testimonials and a contact form – built fully 'responsive' so it performs great no matter what device it's viewed on. We have also included a lightweight CMS so you can update the site yourself!
Printed collateral
In today's digital world it is still crucial to have some physical marketing collateral, which is why our offer includes the design of your business cards, letterheads and a promotional leaflet. We have also included the print of 500 of each to get you started!
These assets need to make the right first impression, being the first contact you have with a client, they need to look professional – the perfect leave-behind. The leaflet could be a sales leaflet, a postcard or even a mailer, whichever suits you best.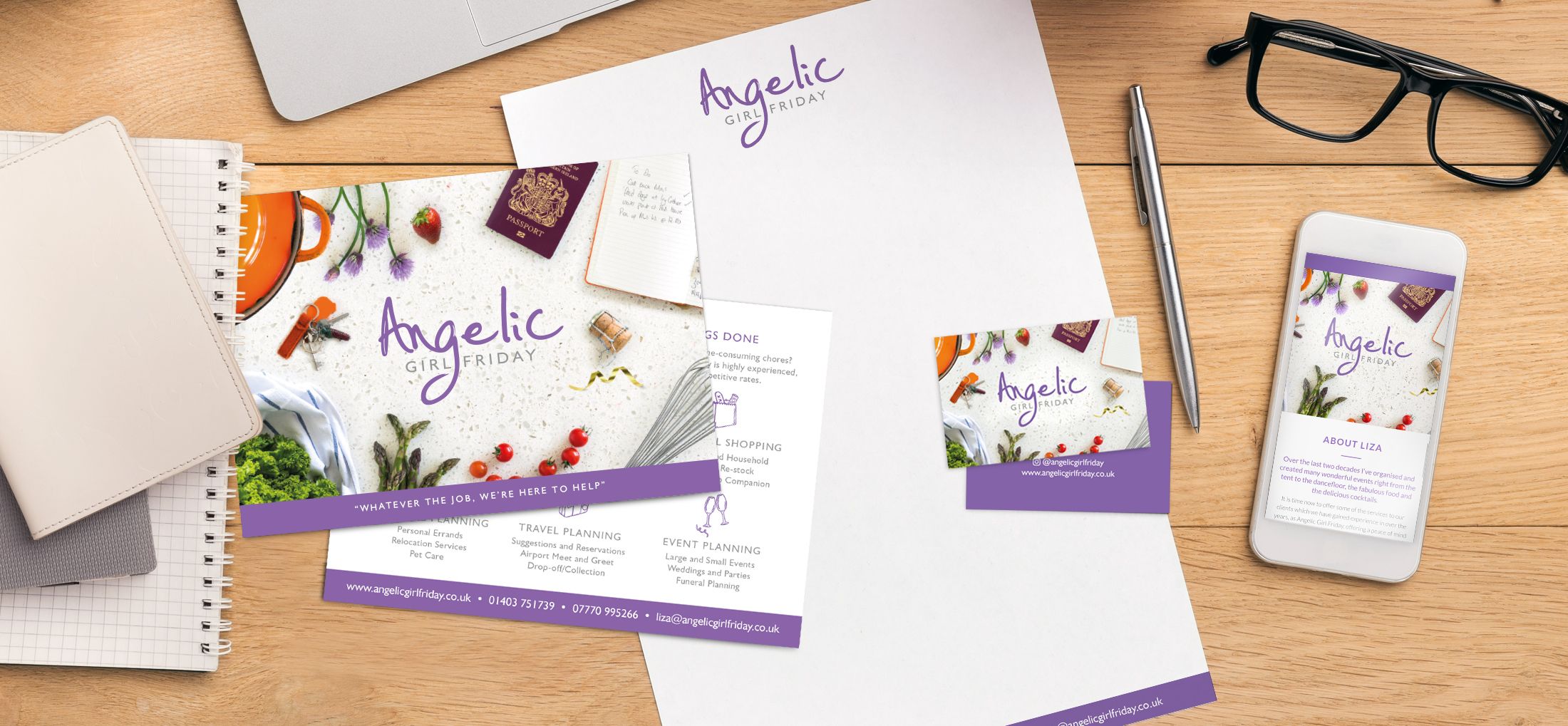 Social media assets
Whether you have a love or hate relationship with social media, you have to be present. A consistent on and offline experience is important to give customers the correct impression about your business.
Whatever your flavour, Facebook, Twitter, LinkedIn or Instagram, we will design your profile and cover graphics to be consistent with your lovely new identity.
Copywriting (if required)
You may want to supply this yourself, however if you need help, included in this package, one of our copywriters will assist and work their magic to get your message across on the leaflet and microsite.
All of our sites are SEO friendly but in order to achieve position #1 or generate more leads, you may want to think about an SEO campaign or PPC, we can advise on finding the right package for you.
Sound good? We think so – let's go!
This is an exclusive offer for small businesses and start-up brands. If you value great design, are in need of a brand refresh or are starting a business, this would be perfect for you.